UEFA released a shortlist of the finalists for its 2015 Best Player in Europe Award on Wednesday. Stars from Champions League finalists Barcelona and Juventus, including Lionel Messi and Paul Pogba, predictably dominate the list.
European football's governing body broke the news on the premier club competition's official Twitter feed:
And the nominees for the 2014/15 #UEFABestPlayer in Europe are … pic.twitter.com/Bcltj3zNny

— Champions League (@ChampionsLeague) July 15, 2015
Chelsea's creative winger Eden Hazard is the lone Premier League figure to challenge a La Liga and Serie A monopoly. UEFA's official site provides a more detailed breakdown of a list that also includes Real Madrid's free-scoring forward Cristiano Ronaldo.
The heavy Barca-Juve flavour should come as no surprise. The Catalan club won the the treble, spearheaded by a three-pronged attack of Messi, Luis Suarez and Neymar, all of whom made the list.
Meanwhile, Juve's treble hopes were dashed by Barca, but the Old Lady's domestic double was built on midfield dominance. Athletic warrior Pogba is joined by Father Time playmaker Andrea Pirlo and tenacious workhorse Arturo Vidal.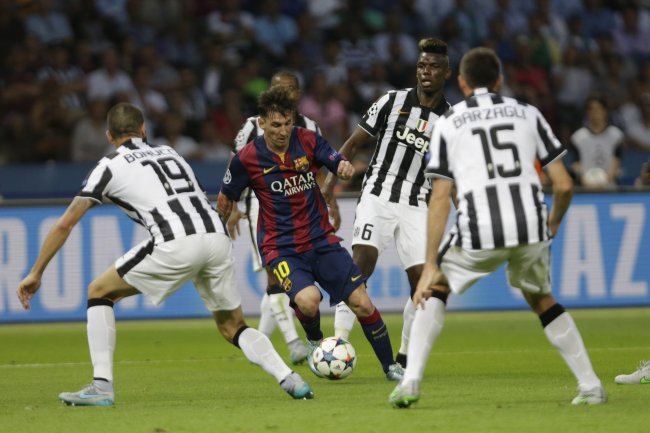 Among the notable stars to miss the cut are Sevilla striker Carlos Bacca and Arsenal's Alexis Sanchez. Bacca bagged 28 goals for Sevilla, including two to help win the Europa League final, perWhoScored.com.
Meanwhile, Sanchez hit 25 goals to help Arsenal retain the FA Cup, per the club's official site. His and Bacca's omissions should certainly raise a few eyebrows.
It's safe to assume the winner will come from one of last season's Champions League finalists. Expect Messi and his forward mates to dominate the order.