Serena Williams overcame underdog Alison Van Uytvanck 6-0, 6-4 to book her place in the second round of the Australian Open on Tuesday, although she did so in somewhat topsy-turvy fashion.
The tournament's official Twitter account provided confirmation of Williams' win, which saw her steam into an early advantage before struggling with frustration:
It didn't take long for the first seed to assert her authority. Williams overwhelmed her opposite number with a catalogue of powerful shots in the opening stages, keeping Van Uytvanck rooted to the baseline and unable to cover the width of the court.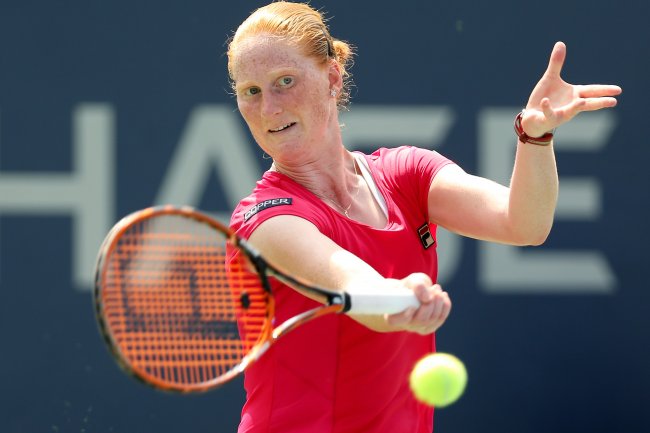 The American barely broke sweat before the double-break was hers, racing to a 5-0 lead within 17 minutes in Melbourne. Van Uytvanck couldn't gain any momentum and started to make simple errors, posting a double-fault before Williams gained set point.
The world No. 106 then sent her next shot into the net, handing Serena one of the easiest advantages she's likely to gain this season. Williams won 100 percent of her first service points in the opening set, compared to 54 percent for Van Uytvanck, per the competition's official website.
More tellingly, the Belgian was unable to win a single point on her second serve during the initial exchanges. The tournament's feed summed up a first set which took just 21 minutes.
Williams dropped her first game of the tournament to make it 1-1 in the second set. Despite remaining comfortable, the easily frustrated world No. 1 let out a shriek shortly after dropping a point on her first serve, but two aces later, Williams was once again ahead in the set.
Van Uytvanck sensed her opponent's frustration and began to settle. She rarely had an answer for Williams' first serve, however, with the favourite posting seven aces from seven serves to ensure no break was offered.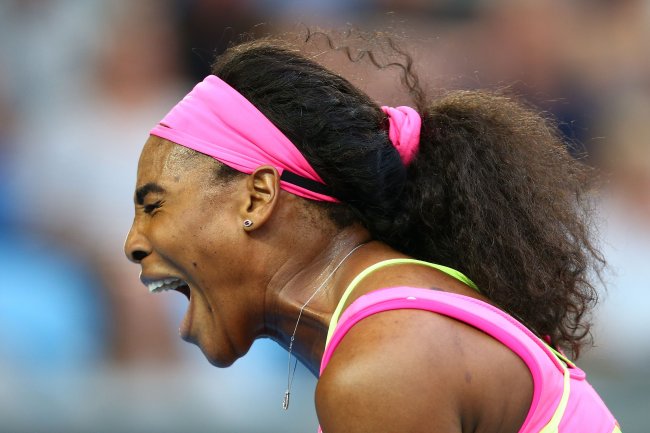 Serena had opened the match with authority, keeping the ball flat to ensure her opponent remained on the back foot. This waned as the match progressed. Williams' greatest foe was herself. She showed obvious signs of frustration when misplacing shots that meant little in the grand scheme of things.
Williams' movement stiffened during the second set, but she continued to command from the baseline. Van Uytvanck misplaced two shots to provide Williams with a 4-3 advantage in the second, but the 20-year-old stuck around to level things with a fantastic drop shot.
It's fair to say Williams deployed safe tennis at this point, keeping the ball in play to allow Van Uytvanck to commit the error. Williams finally managed to establish two match points, and after a misplaced backhand by her opponent, confirmed the win.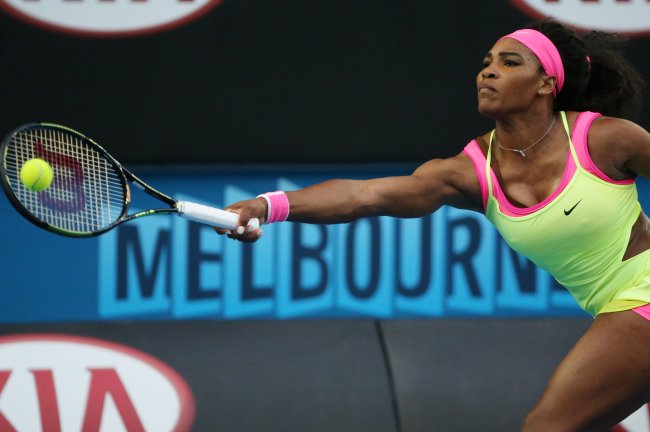 Let's not forget Williams hasn't won the Australian Grand Slam since 2010, perhaps contributing to her obvious restlessness. Prior to her appearance on court, she sat down with Chris Evert of ESPN to discuss what keeps her motivated during the latter stages of her career:
Similar to Mario Sharapova's victory over Petra Martic on Monday, Williams' performance should serve as a marker of what she can achieve in Melbourne. Complacency could have crept in during this early stage of the year, but the 33-year-old showed she will once again be in the reckoning for a run to the final.
Williams' all-encompassing ferociousness was obvious on court, though. While this undoubtedly adds ruthlessness to her game, she needs to stop this intensity from boiling over. Van Uytvanck gained visible confidence from Williams' annoyance, outlining a potential stumbling block as the tournament progresses for the iconic player.
Source: bleacherreport