The war of words between Floyd Mayweather and Ronda Rousey shows no signs of ceasing, with the latter insisting she could take the undefeated American boxer in a no-rules fight.
The UFC women's bantamweight champion Rousey was speaking on a Reddit "Ask Me Anything" session and was quizzed by a fan about if could she take down Mayweather in a no-holds-barred bout. Her response, as you'd expect, was confident:
"Floyd is one of the best boxers of all time. He would definitely beat me in a boxing match. I unfortunately don't get into 'matches.' I fight for a living.

In a no-rules fight, I believe I can beat anyone on this planet. Boxing is a sweet science with strict rules that I respect very much and aspire every day to improve at. But you said ruleless fight, and that's my honest answer."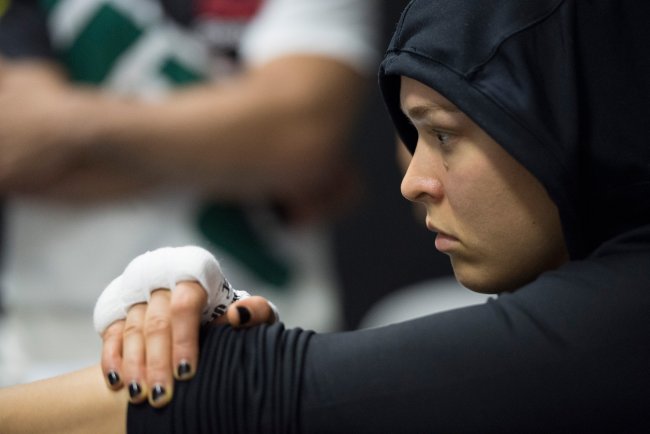 The barb from Rousey was the latest in a line of recent swipes that have been traded by the two undefeated athletes.
As noted in the aforementioned piece, last month, after the UFC star beat Floyd to the ESPY award for best fighter, Rousey chirped, "I wonder how Floyd feels being beat by a woman for once. I'd like to see him pretend to not know who I am now." This was after Mayweather had infamously claimed in July 2014 "I don't even know who he is" when discussing Rousey.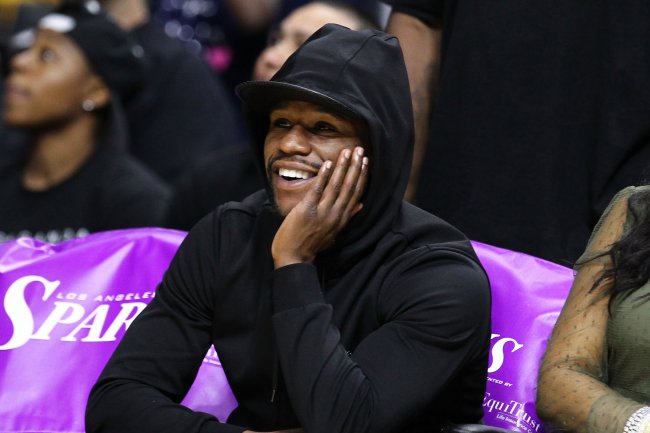 Mayweather responded to the jibe at the ESPY Awards by telling ESPN's Sports Center: "I've yet to see any MMA fighter, or other boxer, make over $300 million in 36 minutes. When she can do that, then call me."
The UFC's official Twitter feed backed its athlete recently after releasing this video of some of Rousey's standout moments:
#SheDontNeed12Rounds@RondaRouseypic.twitter.com/UKBmEAQXBJ

— UFC (@ufc) August 7, 2015
While boxing is a tremendously technical sport, in terms of pure combat, Rousey could be better versed to cope in a ruleless bout. UFC President Dana White said last year, "Ronda wins that fight and hurts him badly,"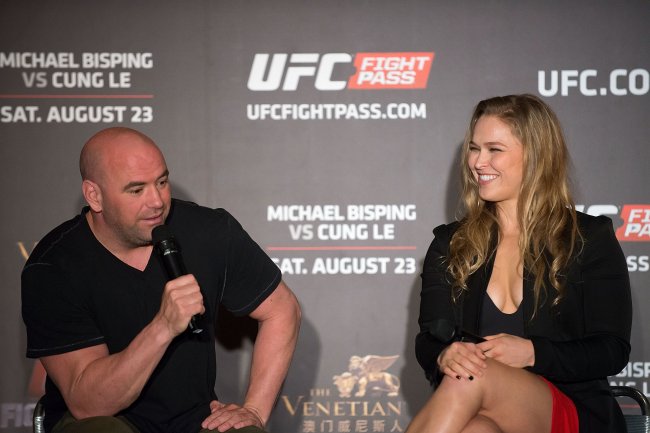 As we can see here courtesy of Breathe Sport, Rousey has made stunningly light work of her recent opponents:
Ronda Rousey is the most dangerous unarmed woman in the world… pic.twitter.com/Fyu9858InR

— BreatheSport (@BreatheSport) August 5, 2015
After her latest lopsided win over Bethe Correia, it remains to be seen what's next for the UFC star as she continues to search for a worthy opponent. Meanwhile, Mayweather has announced he will fight Andre Berto this September as he looks to take his professional record to 49 wins from 49 fights.