With 48 wins from 48 professional bouts to his name, Floyd Mayweather doesn't have to justify his decisions to anyone. But even the man known as Money felt the need to recently explain his reasoning to fight Andre Berto and why, once again, British fighter Amir Khan was shunned by the undefeated American.
Mayweather is scheduled to fight Berto, who has lost three of his last six fights, in Las Vegas on September 12 in a bout that is being billed as his last-ever fight. According to Money, Khan would have been in the frame, had he got the better of Danny Garcia in 2012.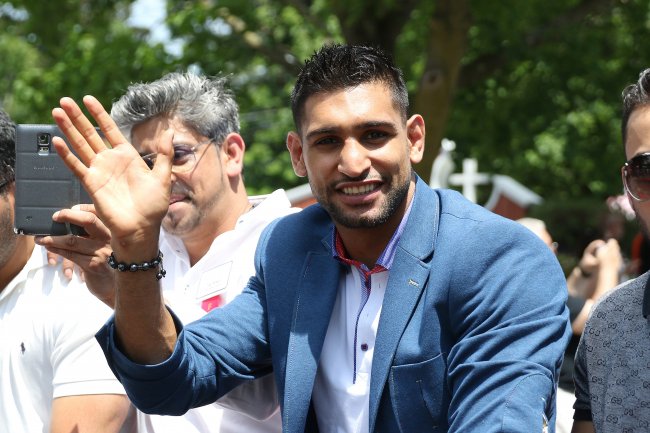 "Amir Khan has to get past Danny Garcia first," said Mayweather, per Oliver Todd of the MailOnline. "Once Amir Khan can get past Danny Garcia then the fight would've happened but that's not my focus."
Mayweather went on to explain why he thinks Berto deserves his chance on the biggest stage:
You look at the junior middleweight and the welterweight division. The two divisions: one division I'm undisputed champion at… The other division I hold two titles at.

There's one man that stands all alone, Floyd Mayweather. So I looked at the division, I looked and said 'who's always in a tough, exciting fight, who has quick hands, who's a boxer puncher, who always give it 100 per cent every time they go out.' (It's) Andre Berto.
Although Floyd is well entitled to his opinion and is in a much better position to assess fighters than the overwhelming majority of sports fans, there are not many who will completely agree with that assessment of his opponent. Least so Khan, you would suspect.
This week the Brit has accused Mayweather of being "scared" of getting in the ring with him and has admitted he has been left "disappointed" by not being selected for the fight again, despite being perceived as the front-runner, per BBC Sport.
After all, that's what should be taken into consideration when plotting these bouts and after comprehensive wins over Luis Collazo, Devon Alexander and Chris Algieri, Khan is hot. Admittedly, three years ago, after he was floored by Garcia, the 28-year-old was at a very low ebb. But since then he's made major strides as a fighter.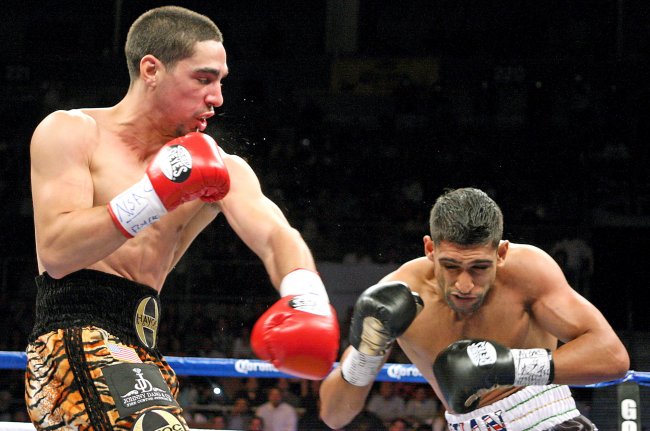 As reported by Edward Chaykovsky of BoxingScene.com, Khan told Sport360 he'd "love to have a rematch" with Garcia, but the American's camp are not keen on the bout. Garcia remains undefeated after his impressive recent debut at welterweight, dismantling Paulie Malignaggi to take his career record to 31 wins from 31 fights.
But this could be a blessing in disguise for Khan. The Brit has seemed besotted by a potential showdown with Mayweather at times over the past couple of years and it's a pursuit that will have surely been a major distraction for him. Now, in a weight class that's bristling with class, he can focus on some intriguing bouts that are likely to come his way.
Mayweather may have earned the right to fight whoever he wants, but to end his storied career against a fighter of Berto's calibre would be so anticlimactic. It's not often you hear Money talking an opponent up prior to the two squaring off; with the fight failing to capture the imagination of boxing fans, it seems obvious why he's doing so this time.
Credit: Bleach reporter