Real Madrid have banned 17 fans after offensive chants aimed at Lionel Messi and Catalonia were heard during Los Blancos' 3-0 win over Celta Vigo.
The LFP has confirmed La Liga's leaders "will be reported," per Marca, although current measures ensure the side can only be hit with a fine. This changes from Dec. 15, when such disturbances can be met with partial stadium closures.
"Messi's a retard" and "F—–g Catalonia" were allegedly among the chants that will test Spanish football's newly installed Anti-Violence Commission for the first time, per Marca.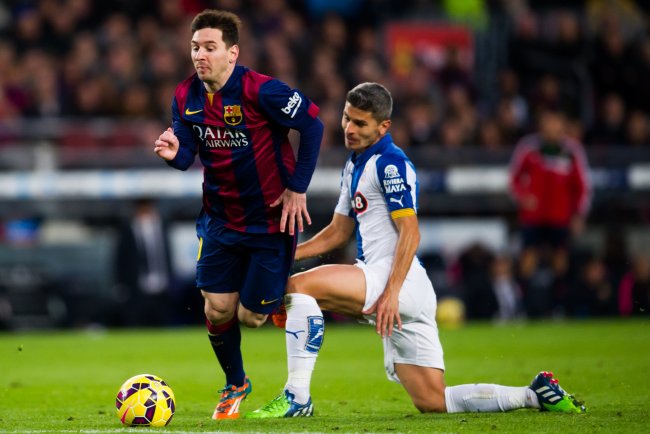 Alex Caparros/Getty Images
Every Thursday, this initiative is set to consider reports provided by "people working at the grounds, or picked up from televised games," with the Bernabeu incidents being the "first" to come under consideration, which was noted by an alternate Marca article.
LFP President Javier Tabas and Atletico Madrid were reportedly on the receiving end of chants during Rayo Vallecano's match with Sevilla, but Spanish news agency EFE (h/t Marca) has already confirmed Real Madrid's internal decision to take action on those who offended on Saturday.
According to the aforementioned report, those demonstrating "verbal aggression" now face "economic sanctions." Extremist supporters, otherwise known as "ultras," will also have their details forwarded to police in order to quash their influence within Spanish stadiums.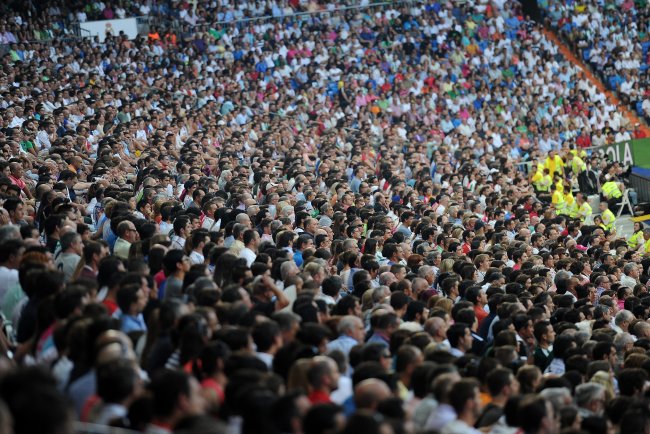 Denis Doyle/Getty Images
Dermot Corrigan of ESPN FC provided more information on these groups after pre-match violence marred Atletico's fixture withDeportivo La Coruna:
Atletico chief executive Gil Marin acknowledged it is difficult to wean troublesome supporters away from the Vicente Calderon, saying it is a "one by one" process that will take time, reported by Cuatro (h/tCorrigan).
"It is impossible to have control over those who say they are Atleticofans and then behave outside the values of sport," said Marin.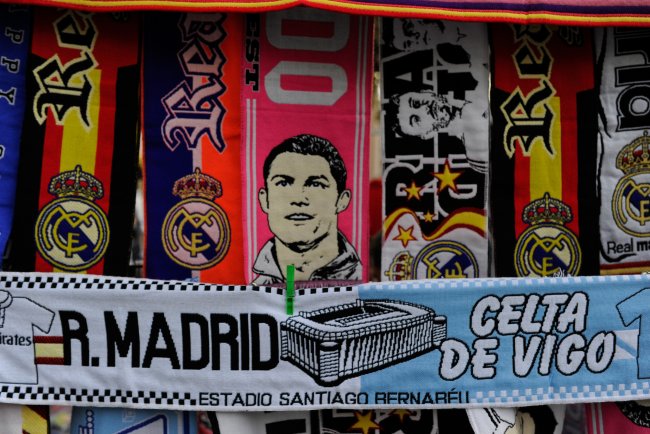 Denis Doyle/Getty Images
Chants toward Messi and Catalonia took place prior to Barcelona's regional derby with Espanyol. Political tension within Spanish football is hardly new—Real-Barca's Clasico remains a cultural clash symbolised by the two teams involved—but the LFP has finally moved to begin rooting out some of the nation's most obvious sporting problems.
Increased scrutiny after recent clashes in the Spanish capital—which saw one Deportivo fan killed, per The Guardian—is the necessary response to minimise the chances of future escalations.