South African prosecutors say they are going to appeal against the conviction and sentence given to athlete Oscar Pistorius for killing his girlfriend.
Last week, Pistorius began serving a five year prison sentence for the culpable homicide of Reeva Steenkamp, although he could be out in 10 months.
The double-amputee Olympic sprinter was cleared of murder.
"The appeal on conviction is based on the question of law," the national prosecuting spokesman said.
Pistorius' family have said that he will not appeal.
The athlete was also given a three-year suspended sentence for firing a gun in a restaurant.
"The prosecutors are now preparing the necessary papers in order to be able to file within the next few days," Nathi Mncube from the National Prosecuting Authority said in a statement.
'Gun-toting and possessive'
Pistorius was charged by the prosecution with the pre-meditated murder of Ms Steenkamp, a model and law graduate.
He was acquitted of this and the lesser murder charge of dolus eventualis.
In South African law, this charge – also known as common-law murder – applies if the accused knew they might kill someone but still went ahead with their course of action.
The BBC's Pumza Fihlani, who followed the athlete's trial, says the prosecution's grounds for appeal may lie with how the judge interpreted dolus eventualis.
The judge's critics have argued that dolus eventualis includes the possibility of meaning to kill one person and ending up killing another, our correspondent says.
Pistorius says he shot dead Ms Steenkamp in the early hours of Valentine's Day last year by mistake, fearing there was an intruder in the house.
On Sunday, Ms Steenkamp's mother June would not say whether the family would support a state appeal.
"All we have ever said is that we want to know the truth. We owe it to Reeva," she told the Times newspaper.
She was interviewed ahead of the publication next month of her book, Reeva: A Mother's Story.
In the book she describes her daughter's boyfriend as "pathetic", "moody", "gun-toting" and "possessive" and rejects his version of events.
"There is no doubt in our minds that something went horribly wrong, something upset her so terribly that she hid behind a locked door with two mobile phones," she writes.
Inside Oscar Pistorius's home
Continue reading the main story
INTERACTIVE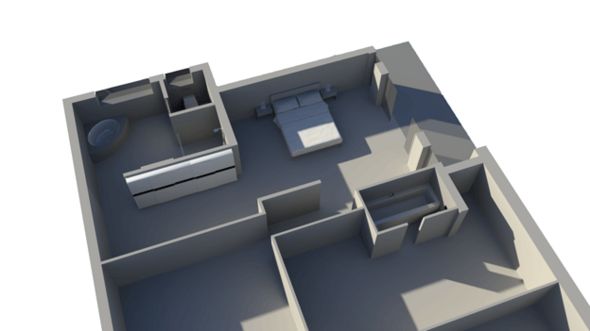 1
2
3
5
4
3D animation of the apartment
BBC