Preparations for major sporting events usually take a couple of years or more. Equatorial Guinea has had 57 days.
A tour around the impressive stadium in Malabo, the capital city, showed that there is still work to be done before the Africa Cup of Nations starts on Saturday.
But the pitch looks perfect, the media area will have a face-lift, banners will appear to "dress up" the stadium and Malabo will be ready for the opening Pool D game on Tuesday between Cote d'Ivoire and Guinea.
The biggest concern for organisers is not an embarrassing cock-up, but the prospect of empty seats. Ticket prices are very low – less than $1 for the cheapest, and VIP seats at $9-$20 – but the public have not rushed to buy them.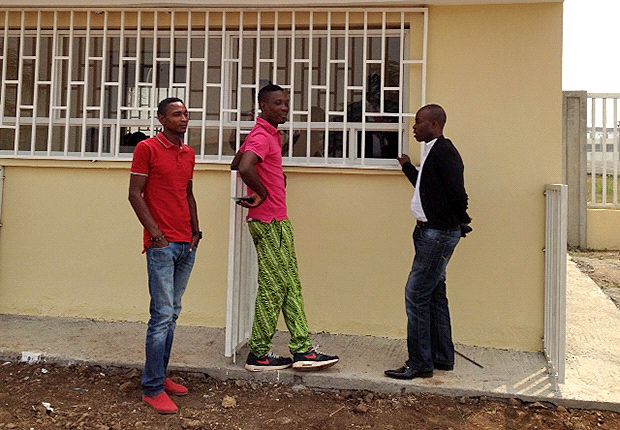 Fans queue for tickets in Malabo ahead of the 2015 Africa Cup of Nations
A big crowd at a local league game in Equatorial Guinea is 3,000, and many games may be watched by audiences of a similar size, or less. But the tournament will start on time, and that is an achievement in itself.
"The biggest challenge has not been transport, security, medical or anything like that," said Fadipe Ambrosio, one of the most important men in the organisers' race against time. "It was building up the organisation from nothing, putting in place the whole structure. There are about 3,000 people working on all the projects. Fifty-seven days is not very long."
He's right there. Major events create separate teams to deal with 'functional areas' that include security, sports facilities, transport, marketing, press operations, medical, ticketing and more. Sorting out that lot in eight weeks is a nightmare that would be beyond most countries.
But Equatorial Guinea is run by a man who makes things happen. President Teodoro Obiang, who comes in for a lot of criticism in the western world because of the country's record on human rights, saw this as an opportunity to enhance his country's reputation.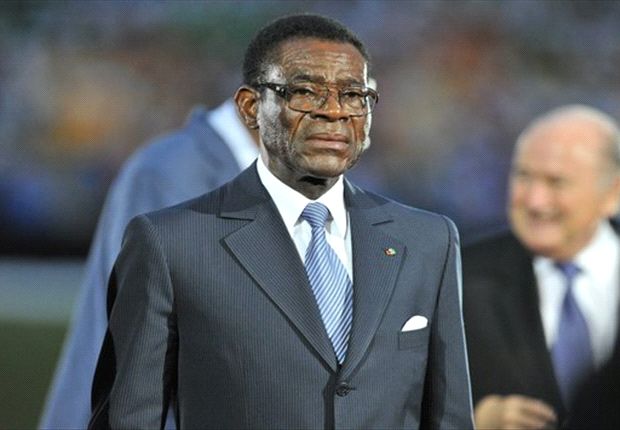 Obiang is heavily criticised in the West but has recently stepped up investment in infrastructure
It was his own decision to step in when Morocco – a nation with which Equatorial Guinea has strong links – withdrew because of their fears over the risk of the Ebola virus spreading.
New pitches were laid in two of the venues, Mongomo and  Ebebiyin, and new training facilities were created in Mongomo, where Obiang has a home. The stadium there holds nearly twice as many (15,000) as the town's population and could look particularly sparsely populated. Obiang himself will fill quite a few seats: he bought 40,000 tickets to give away.
Extra buses have been brought over the border with neighbouring Gabon, said Ambrosio, co-ordinator for the Malabo venue and technical director of Feguifut, the national football federation.  "Everything will be working when it comes to transport," he said.
The Equatoguineans have relied very little on outside help. "We have done it ourselves," Ambrosio toldGoal, in a rare break from answering an endless stream of calls about his team's remaining tasks.
"It has probably been more of a challenge in Malabo and Bata than in the other two venues, because they are bigger cities and there is more to be done."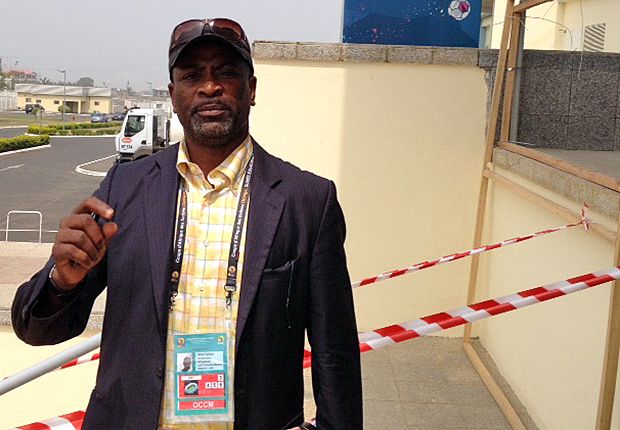 Fadipe Ambrosio spoke to Goal about the rapid organisation of the finals
A large medical team was flown in from Cuba, another Spanish-speaking nation with strong ties to Equatorial Guinea, to help provide a reassuring anti-virus presence at the airport. Visitors are screened on arrival, where every passenger has his or her temperature taken, is given a sanitised gel, and is required to complete a medical declaration. Yellow fever vaccination certificates are essential.
The biggest worry for journalists has been finding accommodation, especially in Bata, the country's biggest city with a population of about 250,000. Rooms are either ludicrously expensive – $420 a night was one quote given to Goal – or near-impossible to find.
Even the teams have struggled. Five members of the DR Congo delegation were without rooms in Bata, and the team's coach, Claude Le Roy, complained of lack of water and Spartan facilities for his team. "It's very, very difficult to find rooms," he said.
The country is remarkably expensive by African standards. The oil and gas boom has led to a frequent influx of workers from the United States, a spate of building projects for homes and infrastructure, and a hike in the price of the cost of living. Meals and drinks cost about the same as you'd pay at a European airport – more, for example, than restaurant prices in London.
Let's hope the football makes it worth it…