An Italian politician has proposed an ambitious rebuilding of Naples, centred around the renaming of the Napoli stadium to honour Diego Maradona.
The former Napoli, Boca Juniors and Argentina great has already lent his name to one stadium, Argentinos Juniors' Estadio Diego Armando Maradona in Buenos Aires.
But if Antonio del Piano gets his way, the 'Stadio Diego Maradona' could soon take pride of place in Naples in place of San Paolo.
Del Piano is running for office in June's communal elections in Naples, and is basing his campaign around a project dubbed 'Recomincio da Dieci' (A New Start for the 10).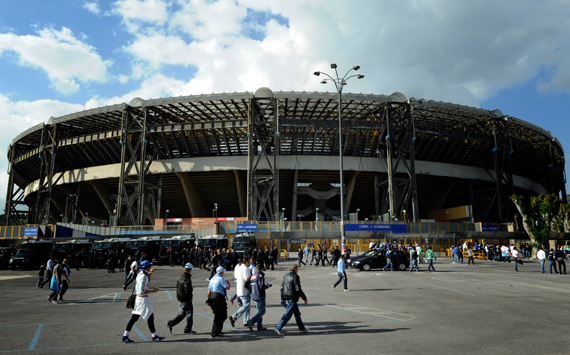 The plan would "share with and remind the world that the city has a great artistic and cultural history," according to the politician's website.
Diego, who led Napoli to their first-ever Serie A title in the 1980s, is one of the figureheads of the campaign, and Del Piano has proposed to buy Sao Paolo through 'collective financing' and make it a modern sporting arena, while changing the name to reflect the Argentine's idol status in the city.
"The stadium is falling apart, it is in terrible conditions. We need a proposal which both the club and commune can agree on," the politician explained in an interview with Corriere del Mezzogiorno.
Download our mobile app today.