After being shunned by Floyd Mayweather Jr., Amir Khan could be handed a major boost in his efforts to land an illustrious fight, as Manny Pacquiao will reportedly consider the Brit as his next opponent.
That's according to the Filipino's promoter, Bob Arum, who admitted he would put Khan's case forward after discussions with the Bolton-born star. "This takes time and I will present everything to Manny and we'll see what happens," Arum told World Boxing Scene, via Sky Sports.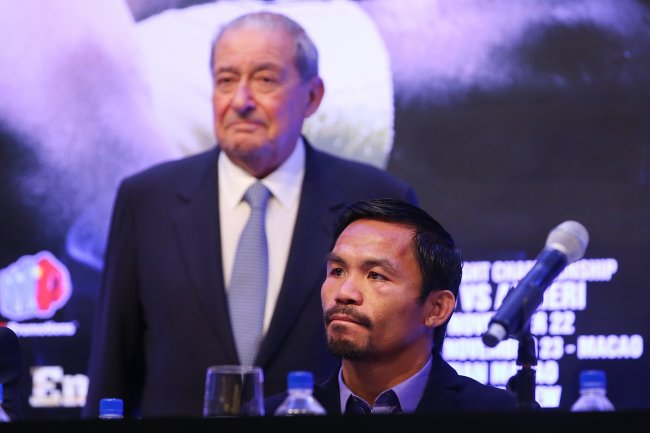 As noted in the aforementioned piece, the promoter has admitted that finding Pacquiao a major opponent is a "priority." The Filipino is still recovering from a shoulder injury that he accrued in the build-up to his loss to Mayweather earlier this year.
It's a showdown that would appeal to Khan. He claimed on Dubai Eye 103.8, via James Whaling of the Daily Mirror, that he thinks "the fight can happen" and that he'd "love to take that fight." It's certainly an occasion that would go some way to making up for the disappointment of missing out on a clash with Mayweather.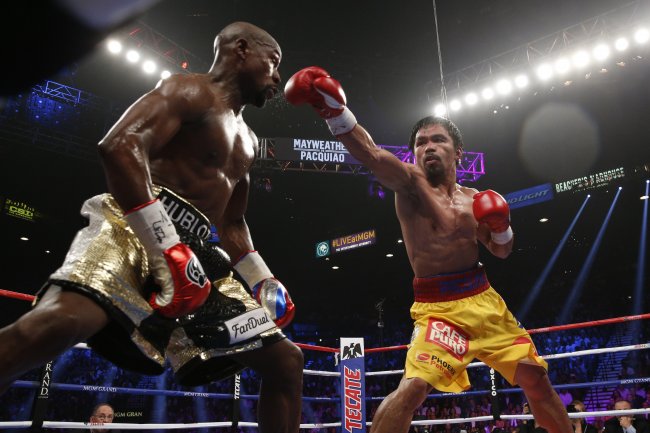 The man known as "Money" decided to fight the relatively disappointing Andre Berto in what's being billed as his final fight.
A Pacquiao fight would represent a hugely impressive consolation prize, though. While Pacquiao wasn't able to get the best of Mayweather when the two met in May, the Filipino remains one of the most talented boxers of his generation, and his high-octane style up against Khan's raw speed would make for an aesthetic spectacle.
There are underpinning storylines that would add intrigue to the bout, too. Khan and Pacquiao used to spar together and shared the same trainer in Freddie Roach. For the Brit, it'd also be a fine chance to expedite his rise from a pack of exciting welterweights into the elite bracket of fighters.