World Cup-winning USA captain Carli Lloyd and coach Jill Ellis have been named Women's Player of the Year and Coach of the Year at the Ballon d'Or ceremony in Zurich.
The 33-year-old inspired the USWNT to a 5-2 thrashing of Japan in the Women's World Cup final last year, thanks to a 13-minute hat-trick, the team's third title.
Lloyd scored 10 international goals during the calendar year as she earned the Golden Ball in Canada and finished second to Ballon d'Or rival Celia Sasic to the Golden Boot, but triumphed on Monday.
"This has been a dream of mine ever since I started my journey with the national team," an emotional Lloyd said. "Celia and Aya [Miyama, fellow nominees] are phenomenal footballers and just as deserving of this award.
"I want to thank everyone who voted for me and everyone at US Soccer for their support. I want to thank Jill and the coaching staff.
"I honestly wouldn't be standing up here without my incredible team-mates and we all know that it took 23 players to win the World Cup last summer, so thank you to them.
"To James, we started this journey 13 years ago and you told me I could become the best player in the world… it's just took me until now to realise I could."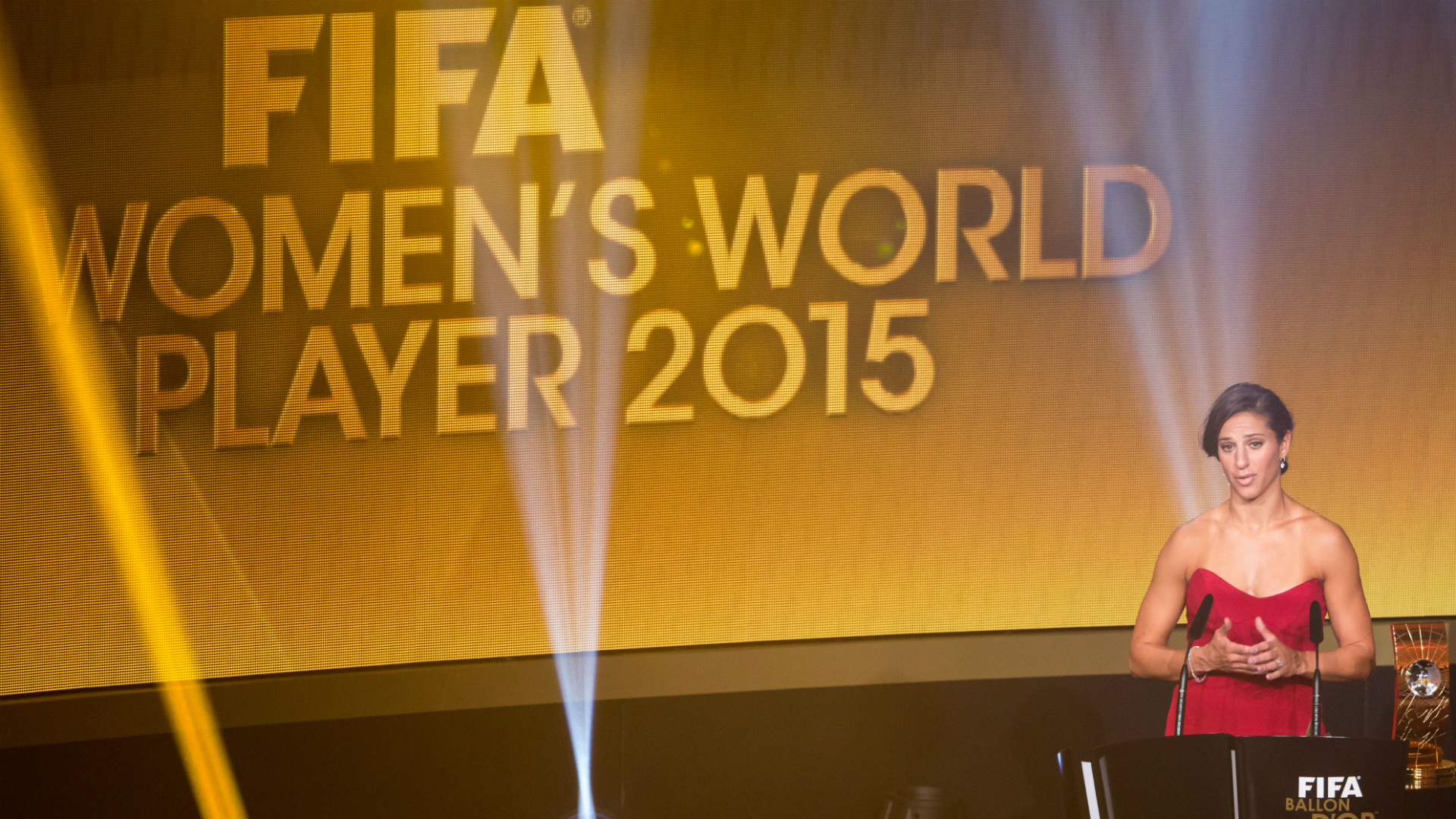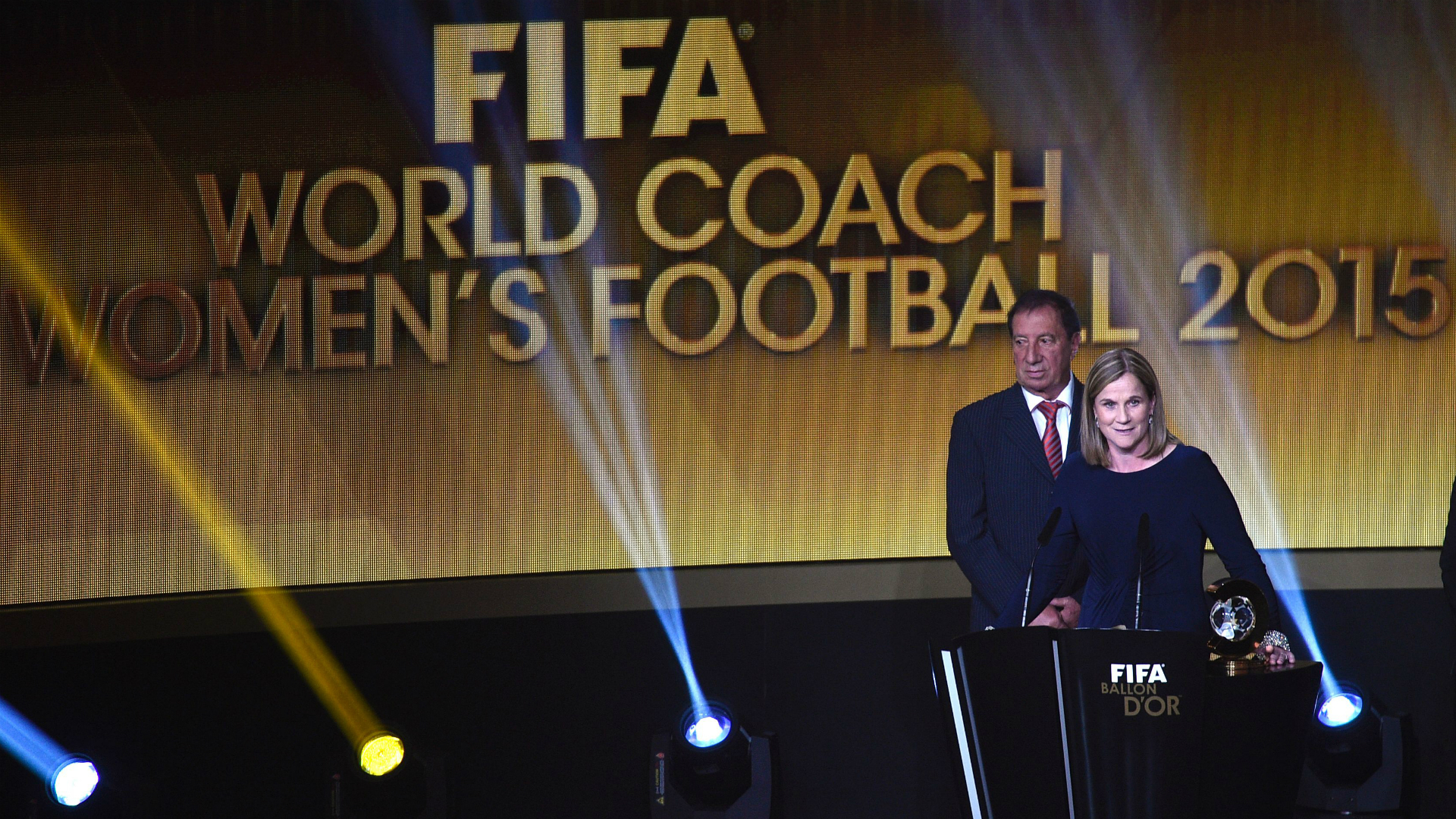 Ellis took charge of the USA national team in 2014 on a full-time basis in 2014, after two previous interim spells, and led the squad to their third Women's World Cup win in Canada last year.
Carli Lloyd scored a 13-minute hat-trick as Japan were beaten 5-2 in the final, adding their winners' medal to those won at the Algarve Cup earlier in 2015, where they beat France in the showpiece.
"Wow, a true honour," Ellis said. "First let me congratulate all the nominees here this evening. It's such a thrill to be part of such an amazing football family.
"To Mark [Sampson, England coach] and Norio [Sasaki, Japan coach], thanks for making it hard and thank you for continuing to elevate the game and leaders in women's football.
"This certainly represents a whole lot of people so, certainly, to my players, our captions, the staff back in the US right now, it's my sincere gratitude for your commitment and your effort and belief in this team.I really, truly believe this is a team award.

"To my friends and family, my dad was my first coach so it's great to have him in the crowd tonight."
Credit: GOAL
Download our mobile app today.