Liverpool made it three wins in eight days and six games unbeaten under new manager Jurgen Klopp with a 1-0 victory against Rubin Kazan in the Europa League.
Jordon Ibe's well-taken second-half goal proved the match-winner, with Klopp's side becoming the first English team to win in Kazan.
Klopp made four changes to the side that comprehensively beat Chelseaat the weekend, bringing in Joe Allen, Jordon Ibe, Dejan Lovren andChristian Benteke, providing rests to key players Philippe Coutinho, Lucas Leiva, Adam Lallana and Martin Skrtel.
These sensible and balanced changes mirrored Klopp's overall approach in his opening four weeks in charge.
"I only make the teams to win the next game, not to give a player rest if he doesn't need it," he said post-match, per Press Association (via This Is Anfield). "This squad is big enough and strong enough. We did not fly here for a friendly game," he added.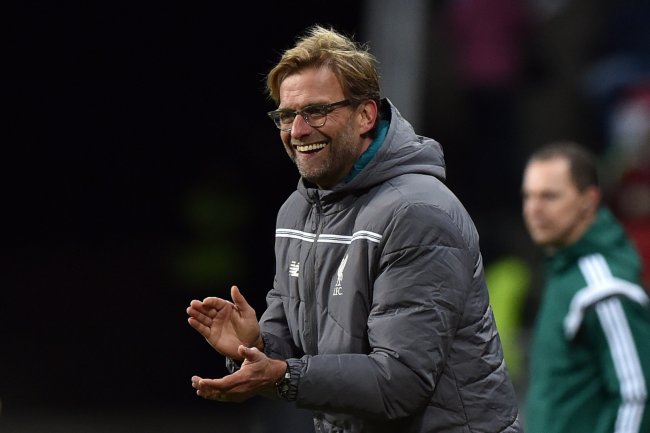 KIRILL KUDRYAVTSEV/Getty Images
For Liverpool supporters, it's refreshing to hear Klopp talk so positively about the squad he has—a stark contrast to former manager Brendan Rodgers, who increasingly bemoaned the squad available and the need to rebuild again.
"I know how to manage top players," insisted Rodgers in September, per the Guardian. "If you give me the tools, I'll do the work."
Yet, after spending almost £300 million in three years in charge, Rodgers spoke just days before he was sacked about the "constant rebuilding" at the club, per BBC Sport.
Klopp is singing from a different hymn sheet.
Speaking before the match in Kazan, he said (via FourFourTwo): "They are all Liverpool players here," referring to the quality of player available to him. He added: "Decisions that were made in the past were not as bad as maybe some people think. It is not a coincidence they are here. When I saw the squad—when on my holiday—I thought 'good job, I can work with this'."
And he is working with it.
Changes
"We changed some things to create more and I'm really satisfied how we did it," said Klopp post-match.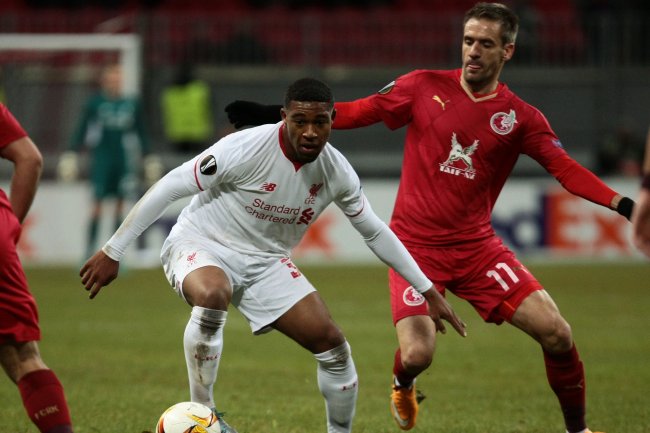 Nikolai Alexandrov/Associated Press
Those changes meant a tweaked shape, looking to get width in the team to expose the Russian opposition out wide. Ibe provided the width and pace down the right, while James Milner's role changed to play from the left.
Milner, a player who was guaranteed a starting role in the centre under the previous boss, was moved into a position that he occupied more frequently at Manchester City previously. Klopp is the new man in charge.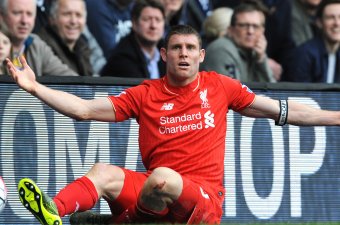 Rui Vieira/Associated Press
On the night, Milner was one of, if not Liverpool's worst performer, again. The Englishman could find his place under threat once Jordan Henderson returns from injury after the international break.
The positives for Liverpool were Ibe's performance and Roberto Firmino again enjoying himself in a central role behind the forward—a role he was never likely to be offered under Rodgers.
These are the types of changes Klopp has made—simple, effective, balanced changes that have seen an upturn in performance from the squad. As explained by the Telegraph's Chris Bascombe:
Klopp has also reintroduced the radical concept of putting square pegs in square holes with his team selections. Alberto Moreno has rediscovered he's a left back; Mamadou Sakho has found a manager who thinks he's quite good; Emre Can has been assured he is a midfielder rather than defender; and Lucas Leiva is now not only the most experienced Liverpool player at Melwood, he is being treated as the most experienced Liverpool player at Melwood.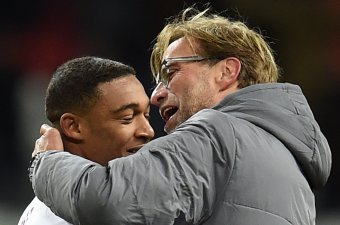 Epsilon/Getty Images
Under Rodgers, Ibe went from a player being talked up in glowing terms by the manger in pre-season, starting as the first-choice player in the front three, to finding himself bereft of confidence and lining up in a rare start at left wing-back two months later.
Under Klopp, the 19-year-old looks like the player we saw when he first returned from loan at Derby Countylast January—again playing in his natural role, driving at defenders and always looking to play forward. Confidence has returned.
The likes of Ibe, Moreno, Sakho and Lallana are all performing better than ever for Liverpool.
Positive
Every word and action Klopp has performed and speaks of is positive, and his players are playing in a positive manner as a result of it. They have, to coin the phrase he used in his opening interview at the club, changed from doubters to believers.
Players believe in themselves again, taking on responsibility, being brave on the ball and showing the one thing Rodgers continually talked of but never had his team produce: character.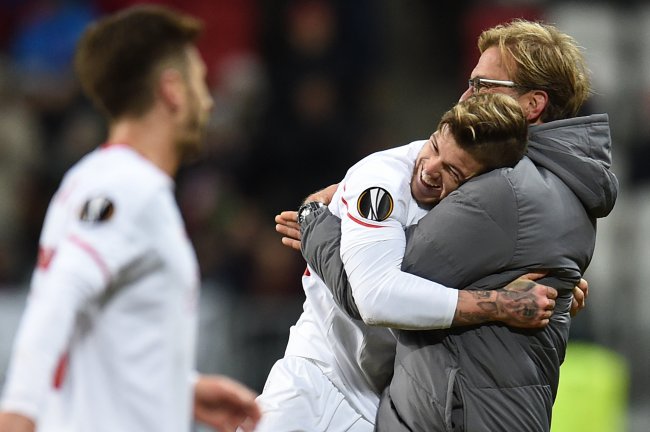 Epsilon/Getty Images
It's the same for the fans, they completely believe in Klopp and with good reason. The German has shown enough in four weeks and six games in charge that he can make the tactical adjustments required to take Liverpool where they want to be.
Europa League qualification is back in Liverpool's hands, thanks to FC Sion's late equaliser at Bordeaux, and could even be secured on Matchday 5 if results go their way.
Meanwhile, Crystal Palace are the opposition on Sunday at Anfield, and Liverpool's difficult run of seven opening away games ends with the trip to Manchester City after the international break. By which point Henderson should be nearing his comeback, per Paul Joyce of theExpress.
Klopp is to take a look at attacker Ryan Kent, who has been impressing atCoventry City, and full-back Ryan McLaughlin, on loan at Aberdeen, over the international break, per the Independent. Early recalls for the young duo could further bolster Klopp's squad ahead of the busy festive fixtures.
With an easing injury list, difficult fixtures out of the way and time to implement his methods, Klopp's Liverpool are in increasingly solid shape.