Former Real Madrid ace Steve McManaman says he was surprised to see Zinedine Zidane get into coaching due to the Frenchman's quiet nature.
McManaman played alongside Zidane for two seasons at Madrid, with the latter lifting his only Champions League trophy during the pair's time together at the club.
But despite the current Blancos boss' credentials as one of football's greatest ever players, 44-year-old McManaman says he would never have pegged his former team-mate as the coaching type.
"I didn't think in the dressing room 'he'd be a manager'," he told Express Sport.
"When he arrived he didn't speak Spanish and he was very quiet. He was an incredible footballer but he normally spoke French and only French.
"You wouldn't think he would be Madrid manager because he wasn't at all vocal in the dressing room.
"You'd think someone like Fernando Hierro could be a manager because he was a leader and he was Spanish. In some ways Hierro was our manager.
"Vicente del Bosque of course was actually our manager but he was quite quiet. Hierro did the team-talks and f-ed and blinded and shouted 'come on'. Whereas Zizou was quiet, reserved and very professional. He came, trained and went home."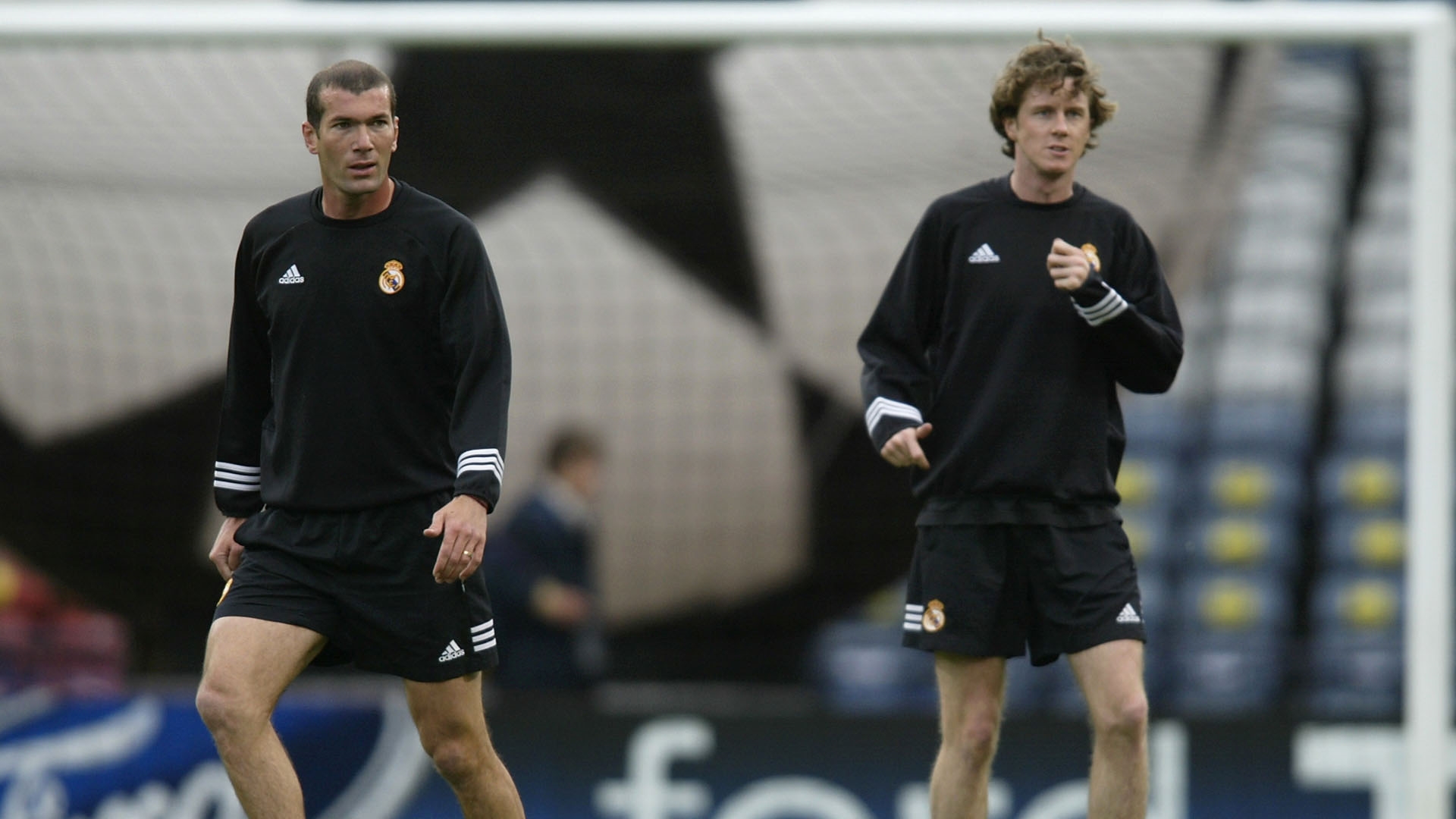 It quickly dawned on McManaman, however, that not all great leaders have to be vocal and can instead rely on their credentials to command the respect of their teams.
"He's definitely not a screaming manager but he's got so much knowledge that he demands respect," he added.
"I think Zizou lived in Madrid and hasn't moved so you always feel as if there was a connection there and once he started getting involved as a coach he was always going to be a manager because he's such a superstar."
The former Liverpool midfielder also touched on the revolving door of managers at the Santiago Bernabeu, and hopes that the club will begin to give trainers more time to establish themselves before making rash decisions.
"I hope that Madrid have got plan for managers now as opposed to going round the world and getting this guy before sacking him and getting Carlo [Ancelotti] or Jose [Mourinho] or Fabio [Capello] or Rafa [Benitez].
"Now they've run out of names and I hope they give Zizou a chance."
Download our mobile app today.