Guus Hiddink claims there is "no bad intention" with Eden Hazard's half-time shirt swap with Angel Di Maria and suggests that the two players could have exchanged jerseys so that they would not be half-naked after the match ends.
The Belgium international was criticised by some Chelsea fans over his latest gesture during Wednesday's 2-1 defeat to Paris Saint-Germain in the Champions League, and was booed when he was replaced by Oscar in the second half.
"I haven't seen it but I am aware of it," said Hiddink.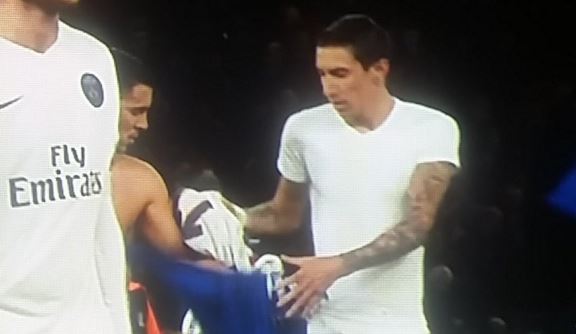 "It should not be done but in some countries it's usual that you do it. Maybe they are both used to doing that.
"I don't want to see a bad thought about that. It's not a big issue for me.
"In other countries they swap at half-time so they are not half-naked after the game. Knowing them both there is no bad intention."
Download our mobile app today.