The club's driver was wounded after armed attackers fired at the vehicle as they were returning home from their 5-1 victory over Rizespor
Fenerbahce's team bus was fired on by attackers armed with shotguns, leaving the vehicle's driver wounded but the players and staff unharmed.
The Turkish outfit were returning from their 5-1 win over Rizespor on Saturday when their bus was shot at by as-yet-unknown assailants, according to government-run media outlet Anadolu Agency.
The driver was hospitalised with wounds he suffered from the attack and the governor of the city of Trabzon – near to where the bus was targeted – confirmed that doctors had found metal in the driver's head.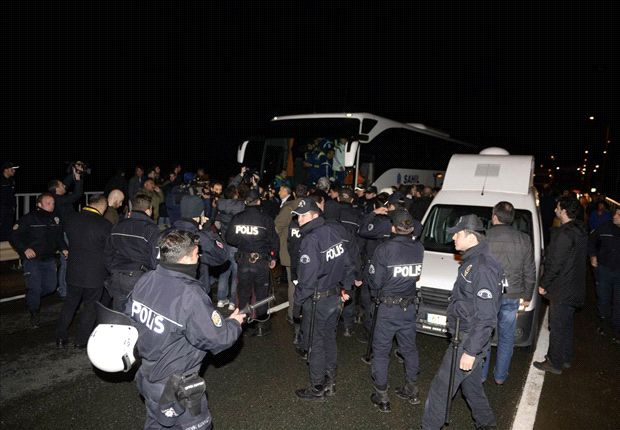 Fenerbahce board member Hasan Celinkaya branded the incident a "disgrace" and revealed that the bullet-riddled bus would have fallen off a cliff had the driver not executed the emergency brake.
"Our driver was shot by something [suspected to be a bullet] suddenly," he told reporters. "He managed to stop the bus but if he hadn't then we'd have driven off a cliff.
"It's a disgraceful incident. The club are in shock right now. The driver is hospitalised and we do not know his situation. There was blood on his face after he was shot."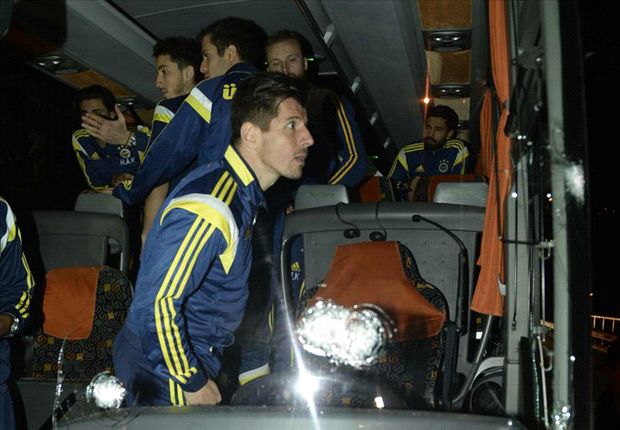 Fenerbahce's vice president Mahmut Uslu appeared to imply that Trabzonspor supporters were behind the attack, though there is no evidence to support such assertions.
"They [Trabzonspor] want to kill us," he said. "They wanted to kill our driver and us. I don't know why. What do they want revenge for?"
There has been bad blood between Fenerbahce and Trabzonspor since the aftermath of the 2010-11 season when the former won the title ahead of the latter despite being embroiled in a match-fixing scandal.