Andre Berto, the man likely to be the last to face Floyd Mayweather Jr. in a professional boxing bout, will pose a much bigger threat to the unbeaten fighter than Manny Pacquiao did, according to Mayweather's father.
Speaking with FightHype.com, Floyd Mayweather Sr. has criticised the Filipino for his lack of heart in the pair's lucrative Las Vegas showdown earlier this year, insisting there was nothing wrong with Manny's shoulder, which was reported to be injured in the aftermath of the contest:
I think Berto will probably give a better fight than Pacquiao because didn't do nothing at all because he wanted to make up excuses. There wasn't nothing wrong with his arm, there wasn't nothing wrong with his eyes, wasn't nothing wrong with his lips. Something was wrong with his heart. …

He couldn't cruise. Floyd was tearing him up. He couldn't do nothing. Pacquiao is just a liar with no skills.
Mayweather Jr.'s choice of opponent for a bout being billed as his final fight has left many underwhelmed.
Berto has always been a solid boxer and there's no denying he has talent, but he's lost three of his last six fights, with defeats coming against fighters such as Victor Ortiz, Robert Guerrero and Jesus Soto Karass.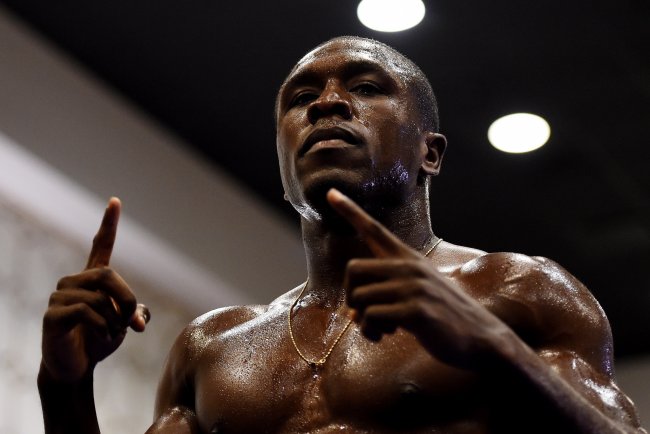 Nevertheless, it's a bout which Berto is looking forward to. "I've never run harder, I'm definitely in the best shape that I've ever been in." he said, per Sky News. "… Floyd is a very skilled fighter, but I think I bring a combination of speed and power to the table. I think I have a better athletic ability. I can keep up with Floyd."
But it's not a fight that has captured the imagination to levels that come close to Mayweather-Pacquiao and nor, regardless of what Mayweather Sr. may say, will it be anywhere near as competitive a bout.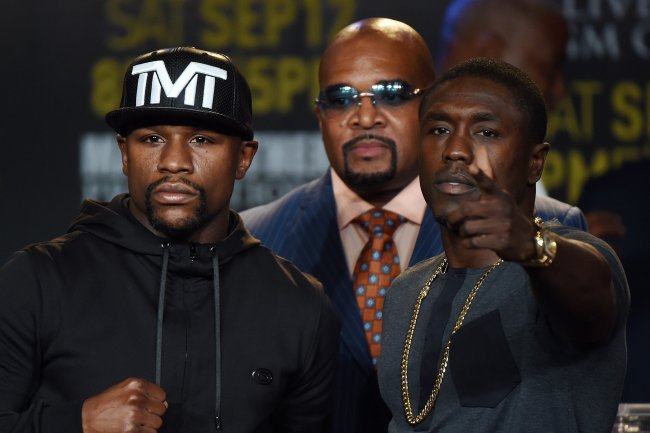 When the aforementioned pair got in the ring earlier this year the sporting world was transfixed by the preparations, the fight itself and the aftermath. 
While the 12 rounds of boxing wasn't jam-packed with thrilling moments, on reflection it was still a special occasion and had Manny's shoulder been fully healed, would have been a much more even affair.
But it cemented Mayweather's legacy, which is likely to be signed off with a clinical win over Berto.
We'll never know the full extent of how Pacquiao's shoulder problem affected him on the night and the drab nature of the bout means the appetite for a rematch may not be there. But if there was a chance of Floyd and Manny squaring off again, there are not many fight fans who would turn their nose up at the prospect.