Massive riots erupted Sunday before a league football match in Egypt between Zamalek and ENPPI, with reports indicating more than 20 people died during a clash with local police forces.
The Associated Press broke the story when Egypt's Health Ministry confirmed the incident took place, warning the death toll was likely to rise. "Egypt's Cabinet suspends the national soccer league indefinitely after at least 22 fans were killed in a riot with police," SportsCenter reported Monday.
According to the AP's Merrit Kennedy, the number of casualties has since risen to more than 20 people.
The clash reportedly started when a number of Zamalek supporters turned up to Cairo's Air Defense Stadium, a military-owned venue, without a ticket. The Egyptian interior ministry released a statement, per The Guardian, claiming fans used force in an attempt to gain access to the stadium.
"They tried to break the stadium gates by force, which forced security to stop them from continuing to do this," the ministry said.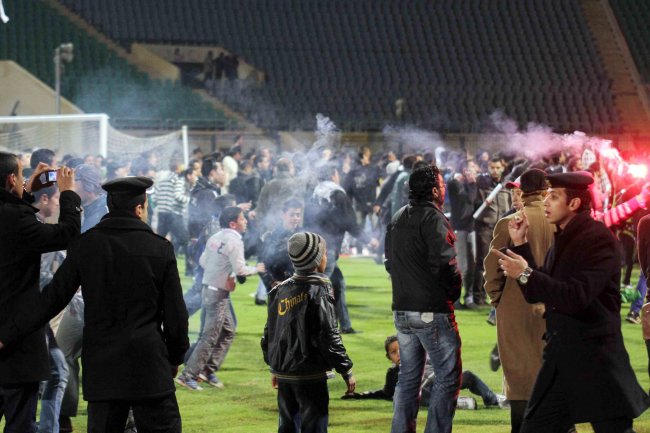 Bloomberg's Nadine Marroushi couldn't believe what had happened:
The incident is reminiscent of the Port Said riots of 2012, when fans stormed the pitch in the aftermath of a match between Al-Ahly and Al-Masry, resulting in at least 74 casualties, via The Guardian's Abdel-Rahman Hussein.