Mike Stafford, the trainer for American boxer Adrien Broner, has vehemently responded to critical comments made about his fighter by Floyd Mayweather Sr.
As noted by Edward Chaykovsky of BoxingScene.com, Mayweather Sr. claimed that Broner "got his ass whooped" and "looked like a bum" during a heavy points defeat to Shawn Porter at the MGM Grand last month.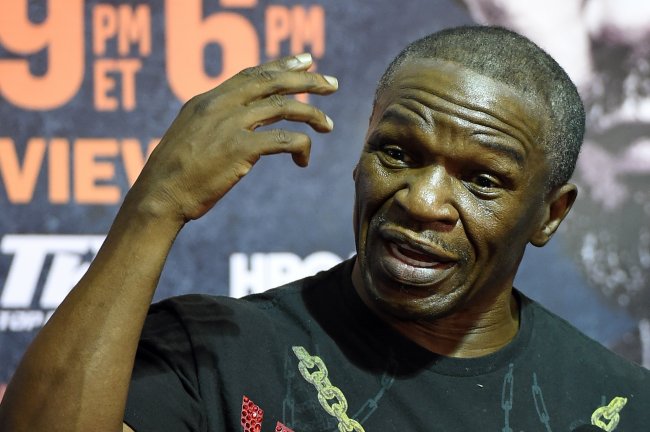 Mayweather Sr. has been critical of Broner after his poor performance against Porter.
But speaking with Mike Woods of the Sweet Science (h/t Chaykovsky's piece) Stafford has launched a remarkable retort toward Mayweather Sr., claiming he's made a living off his son's talent:
'What Floyd Senior is doing, he's an opportunist living off his son, saying he's the best off his son. He don't know nothing about developing talent, someone else's son.
You've got to be loving, caring, go the extra mile. He has guys coming to his gym, coming off the bus to him, I might have to go pick a guy up. I go into the hood, there are guns. Drug dealers, crackheads. They have guns out, they see me and go, 'Oh, it's cool, it's Coach Mike.'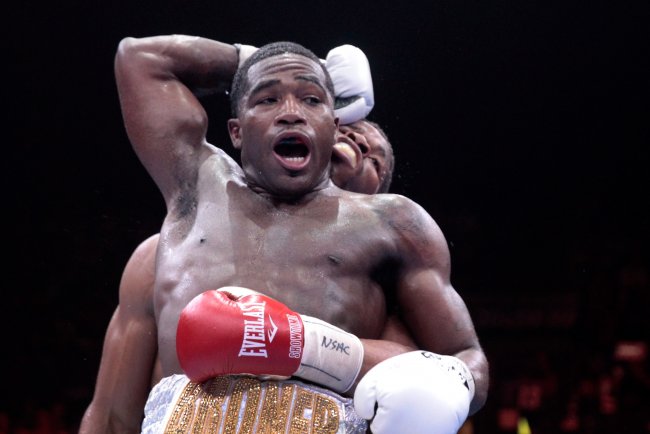 While the assessment by Mayweather Sr. perhaps could have been put forward a little softer, there's no denying Broner was poor in his bout against Porter.
Many expected the 25-year-old to outclass his obdurate opponent and move on to some exciting challenges. But Porter was far superior in all departments, with Broner quickly becoming a passive and ponderous figure in the ring.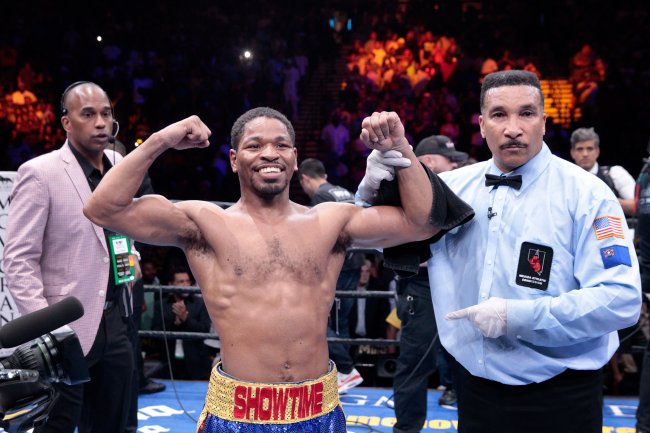 Broner was beaten with ease by Porter.
As ESPN's Dan Rafael noted during the fight, the referee actually took a point off the Ohio-born star for holding:
FINALLY Weeks takes a point from Broner for holding in rd 11. FINALLY! #BronerPorter#boxing#PBConNBC

— Dan Rafael (@danrafaelespn) June 21, 2015
It wasn't the kind of display we'd come to expect from Broner. The brash talk and the unsavoury antics may ruffle some the wrong way, but if you can back it up with showings off class and composure, it's generally accepted. As has often been the case with Floyd Mayweather Jr. throughout his distinguished career.
It's a career that has been aided recently by his father too. While Money's genius is undeniable, with 48 wins from 48 professional bouts, there have been some minor defensive tweaks in his armoury since Floyd Sr. returned to his corner in 2013. Indeed, he helped Floyd Jr. conquer Manny Pacquiao with a swagger in the most lucrative bout in boxing history.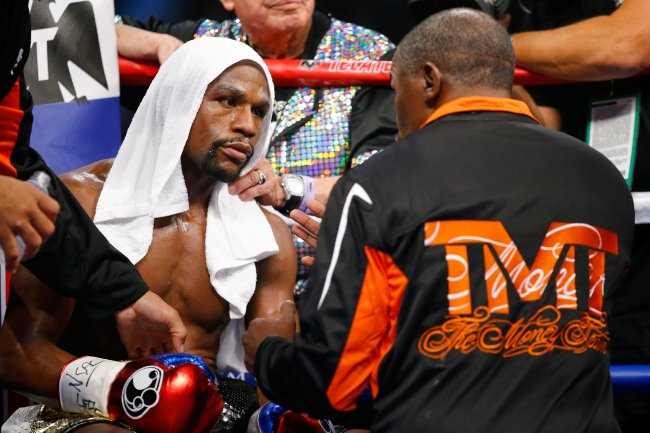 Father and son were in the same corner when Floyd fought Manny back in May.
As is evident by Broner's recent Instagram post, despite this ongoing war of words, he and Floyd Jr. are both good friends:
But the 25-year-old's career has now come to a precarious point. While he has the fundamental talent to go right to the very top, Broner seems to lose conviction when he's up against quality operators in the ring, like Porter last month and Marcos Maidana in 2013.
With defeat still relatively raw, Stafford may have reacted emotionally to the comments from Mayweather Sr. But if Broner continues to fall short of the standards the boxing cognoscenti, and indeed himself, think he's capable of reaching, he should come to expect many more barbs from illustrious names in the business.
Source: Bleachreporter