Barcelona have confirmed they will appeal Javier Mascherano's red card after the Argentina international was sent off in their 3-1 win against Eibar.
The midfielder was dismissed in the 83rd minute by Carlos del Cerro Grande for muttering the phrase 'la c***** de tu madre [the c*** of your mother]' at the assistant referee.
However, speaking after Sunday's game, Luis Enrique argued that the phrase is commonly used in Mascherano's native Argentina.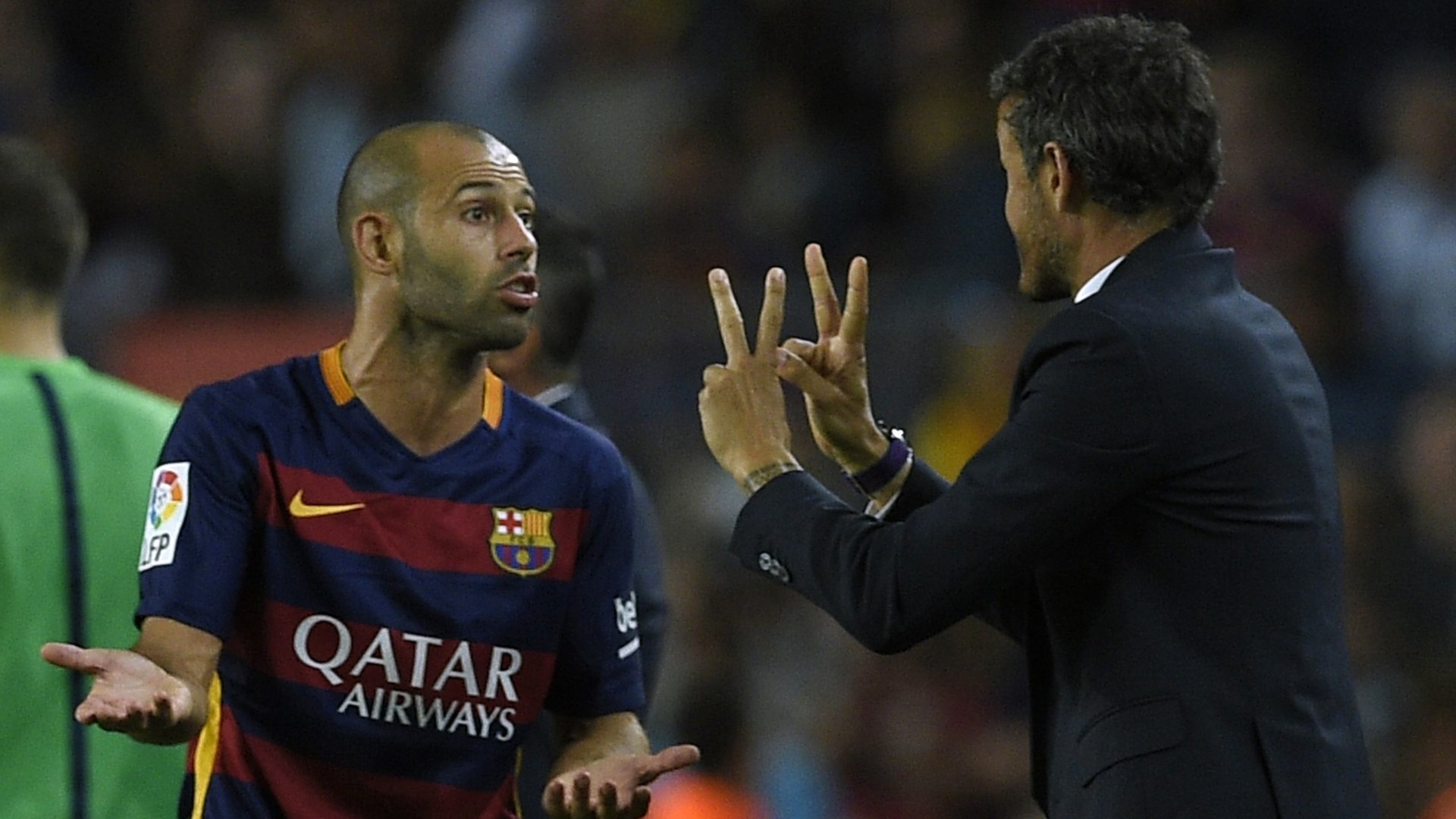 "He said 'la c***** de tu madre', which is a typical Argentine expression, just like here [in Spain] we would say 'los cojones [the balls]' or something like that," the Barcelona boss said.
Luis Enrique also suggested that his player was not even directing the phrase at the official, rather muttering it to himself.
And, speaking at a press conference on Monday, Barca vice-president Jordi Mestre revealed that the club would take the necessary steps to reverse the red card.
"Mascherano says he didn't intend to insult the linesman, plus the referee's report is also wrong. We will will appeal," Mestre revealed.
Gerard Pique was sent off for swearing at an official in the Spanish Super Cup game against Athletic earlier this season and was subsequently banned for four games.
If Mascherano is handed the same punishment, he would be ruled out of November's Clasico against Real Madrid at the Santiago Bernabeu.